The Benefits of Adding Lottery as a Vertical
As market-leading experts in global lotteries, iLottoSolutions is operating within one of the fastest-moving sectors in the world of online gambling. Differentiation is a major challenge that many of our clients are facing and the most successful businesses are those that offer something that stands out from the crowd and meets current player demands.
By adding lottery as a vertical, your business can gain that much-needed edge and pave a solid road towards growth. Lottery integration also means that your business will benefit from the massive, high-value exposure and trustworthiness of the state lottery brand.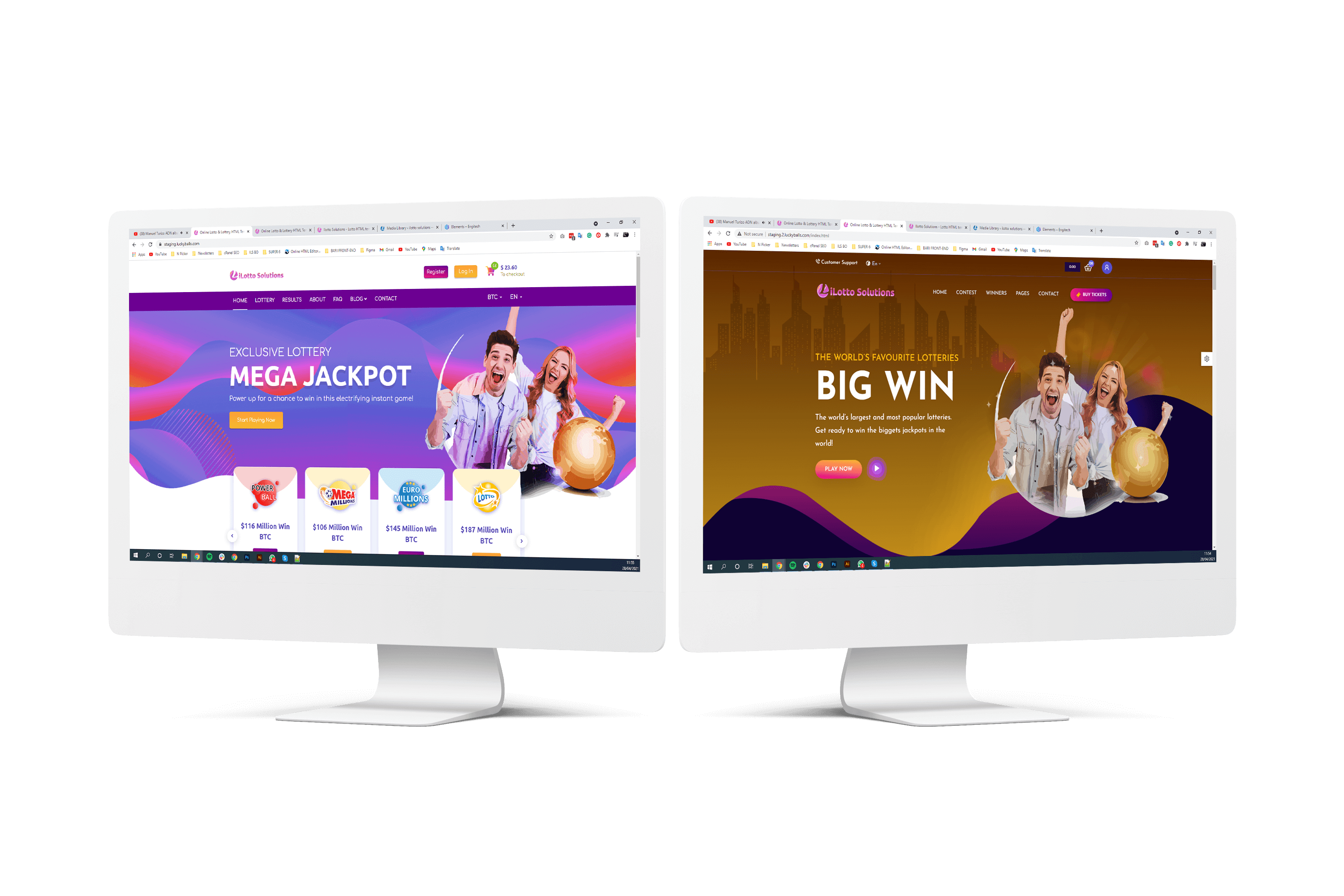 You will be offering your audience a fun gaming experience with the world's largest lottery jackpots to ensure that your business can rival the very best. Below we have outlined some of the most important benefits of lottery gaming suites.
Improve Acquisition and Retention
Customers (players) are attracted to two key elements when it comes to online gaming. They want a secure framework and they want to have fun.
iLottoSolutions offers API integration for lottery games to existing iGaming operators and platform providers. The plugin is extremely user-friendly and provides operators and platform providers with seamless integration for a hassle-free process.
Our plugin includes a suite of customisable games that have been uniquely designed to engage your players for a solid way to improve both acquisition and retention. It comes complete with pooled insurance cover to reduce the inhibiting entry costs of massive down-payments and yearly premium minimums, protecting your business profitability and position.
You also gain the added bonus of our exclusive "least cost routing" tool to ensure best price for your hedging – you will be hedging your bets in the most effective way for the best value options to further improve acquisition statistics.
By integrating a lottery platform with the best in-class risk management strategies, including insured bets with market leading risk and jackpot insurance providers as well as real ticket availability through our network of trusted licensed resellers, you can showcase your business as one with strong credentials that players can trust.
Solidify your Marketing Position
Lottery is an extremely current feature that offers a streamlined way for iGaming operators to attract new players. An added bonus comes with the fact that lottery is extremely market-friendly as a soft-sell gambling product with mass natural appeal.
It expands the target audience and reach of regular Casino and Sportsbook operators, offering the opportunity to attract new players and increase conversion rates through the range of products offered, including real lottery tickets, insured lottery bets and standard, customised or branded lottery syndicates.
This also means that the lottery product lends itself to cross-channel and cross-product marketing opportunities for increased platform exposure. Headline-hitting lottery jackpots are great promotional tools where you can offer bonuses to maximise player LTV. This all works together to open up your business platform, identify target customers – including those in previously undiscovered areas – and reawaken dormant players.
As the majority of operators have extensive databases of dormant players, lottery jackpots have proven to be one of the best reactivation tools available. Lottery integration may make all the difference between dead leads and monthly subscriptions.
Guarantee Brand Loyalty
Another important benefit is the fact that the iLottoSolutions lottery plugin includes advanced, high-quality reporting capabilities. This allows businesses to easily assess their KPIs and receive transparent campaign analysis to support continued improvements.
This in turn will increase engagement, retention and brand loyalty whilst helping businesses to build a gaming platform with proven reliability. Too many businesses attract players in the first instance and then take a step back. It is those businesses that respond to ongoing player demands and make proven efforts to improve the customer experience that enjoy success in the long-term.
Our iLottoSolutions products come with an engaging responsive design and modern, vibrant visuals to further enhance the customer experience. They also offer advanced personalisation options where you can create strategic jackpot campaigns designed to appeal to specific demographics within your target audience such as single players, younger players or those who prefer a time- or event-driven experience.
Mastering Differentiation
You may also offer frequent, unpredictable jackpots to keep your players guessing and play into their winning streak. This all ties together to create a comprehensive platform and tailored experience that players want to come back to time and time again. Personalisation is at the forefront of modern gaming demands and diversity is absolutely crucial to supporting positive growth in both the short- and long-term.
Taking the custom experience further, our range of insured RNG (random number generator) Games offer the most popular lottery formats including 6/49 and 5/90 as turnkey, as well as customised and branded lottery jackpots with up to £5 million currently available. Customised lottery syndicates build brand loyalty and improve your profitability – higher margins can be built in the syndicate configuration.
By offering a flexible lottery game engine that replicates an existing lottery or offers bespoke branded games, operators and platforms will further support acquisition, retention and long-term growth.
Our lottery platform offers a wide selection of the world's most famous lotteries as real tickets or an insured bet to offer a level of familiarity within a state-of-the-art framework. Offering your players a diversified gaming portfolio with a blend of both traditional offline lottery gaming and modern features such as engaging visuals will improve conversions.
Support Player Incentives
Adding the lottery as a vertical proves that you are well versed with the current gaming market and willing to both consider and respond to player incentives. As a flexible product, you can connect lottery jackpots to games or events of your choice.
Operators can also fully configure each jackpot to determine how players are rewarded and tailor the experience for consistent customer satisfaction. Jackpots and insight logic can be used to analyse player behaviours and tailor the customer experience accordingly.
All of these aspects work together to improve acquisition, retention, brand loyalty and revenue to work towards consistently meeting your KPIs and setting new, more ambitious business goals to drive growth. The lottery is a product that will elevate your business and grow revenues in an organic way while reducing your CPA for a healthier business bottom line. Put simply, including lottery features on your gaming platform is essential for any business that wants to maximise their success.
Our lottery gaming plugin for gambling platforms is a highly sophisticated and cutting-edge product that is changing how operators think. If you want to get your business involved, contact our state-of-the-art, super tech-savvy team of lotto and iGaming industry experts for more information on how using jackpots can place your business at the front of the game.